Direct Mail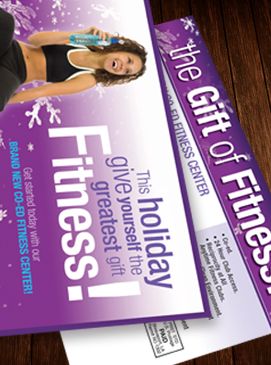 Reach consumers at their home address. Consider using a Consumer list if targeting consumers by elements like age, ethnicity, and buying activity is important to your mailing. Consumer lists are compiled from a variety of public records sources including county recorder data, credit card transactions, telephone directories, and survey data. Consumer files are updated every 30 to 60 days. Consumer lists offer extensive personalization and targeting options that include geographic, demographic, lifestyle, psychographic, and transactional selections. 
Increased Business Success Starts with Knowing Your Customers
Gain a deeper understanding of your most valuable customer. Develop a clearer picture of those who are most likely to purchase your product or service again and again.
With four unique modeling and marketing analytics solutions ranging from basic profiling to highly advanced customized data modeling, AccuData has a solution that suits your needs. You can count on our data scientists to help you understand how the results will increase the effectiveness of your marketing campaigns with higher response rates, more customer engagement, and increased ROI.
What Are Descriptive Analytics?
Descriptive analytics are a basic profile or snapshot of your current audience (or customers). This type of profile typically finds and describes the common attributes of your audience. It helps you better target your audience based on demographic look-a-likes.
How Does AccuModel SnapShot Support Your Marketing Efforts?
Marketers understand that there are other effective ways to target prospects than through traditional list selects. Enter AccuModel SnapShot, AccuData's profiling technology. SnapShot allows you to match customer records to a predefined set of demographics and develop a view of who your customer is through a concise, automated report. Snapshot's quick and easy-to-understand report scores prospect records and increases marketing ROI by providing you with a detailed demographic view of your customers. Armed with this information, you can make better target marketing decisions for your campaigns.
How It Works
AccuModel Snapshot statistically profiles your best customers against compiled data and creates a profile report detailing what makes them different from everyone else around them. Within minutes, using this automated service, your house file is matched against our comprehensive database to create a customized market penetration analysis. The strength of SnapShot lies in its ability to provide up to 28 consumer and 16 business demographic overlays, revealing more information about your customers, so you can market more effectively.
What Are Predictive Analytics?
Predictive analytics go beyond that of a basic profile. They are used to model your current database. This model determines how two or more groups of customers are similar or dissimilar. For example, Buyers vs. Non-Buyers or Responders vs. Non-Responders.
AccuData offers three levels of predictive analytics to best fit your marketing needs: Response, Predict, and Custom.
AccuModel Response: Marketers often look for a quick and economical way to develop a targeted prospecting universe. AccuModel Response uses specific data from your customer list to build a series of different solutions. It compares the outcomes to create an automated report that identifies the differences between two types of customers such as responders and non-responders, renewals and cancels, and paid and unpaid customers. Use this model to identify the key differentiators of your best customers then use those differences to find more prospects that are most likely to respond to your offers, make purchases, renew subscriptions, etc. Download AccuModel Response solution sheet.
AccuModel Predict: When trying to target the most responsive prospects for your particular message, AccuModel Predict uses a state of the art modeling process that builds hundreds of smaller models. These models are then blended to create the best solution for your prospecting universe. AccuModel Predict relies on one of our data scientists to help you understand what makes your customers unique on a key activity like response, renewal, or payment. Key findings are detailed in both a comprehensive report that shows you why customers do what they do, and a consultative session to answer any questions you might have. A scoring solution is included which can be used for data list orders.
AccuModel Custom: Sometimes, targeting messages or offers to a specific client need can be challenging. AccuData can help by conducting a thorough data discovery process led by one of our data scientists, and creating an algorithm tailored to your specific needs. Our most advanced solution, AccuModel Custom, relies on a blend of customer transactions and appended demographics information to help target a specific desired behavior within your customers for valuable cross-sell/upsell opportunities.
Get A Quote!